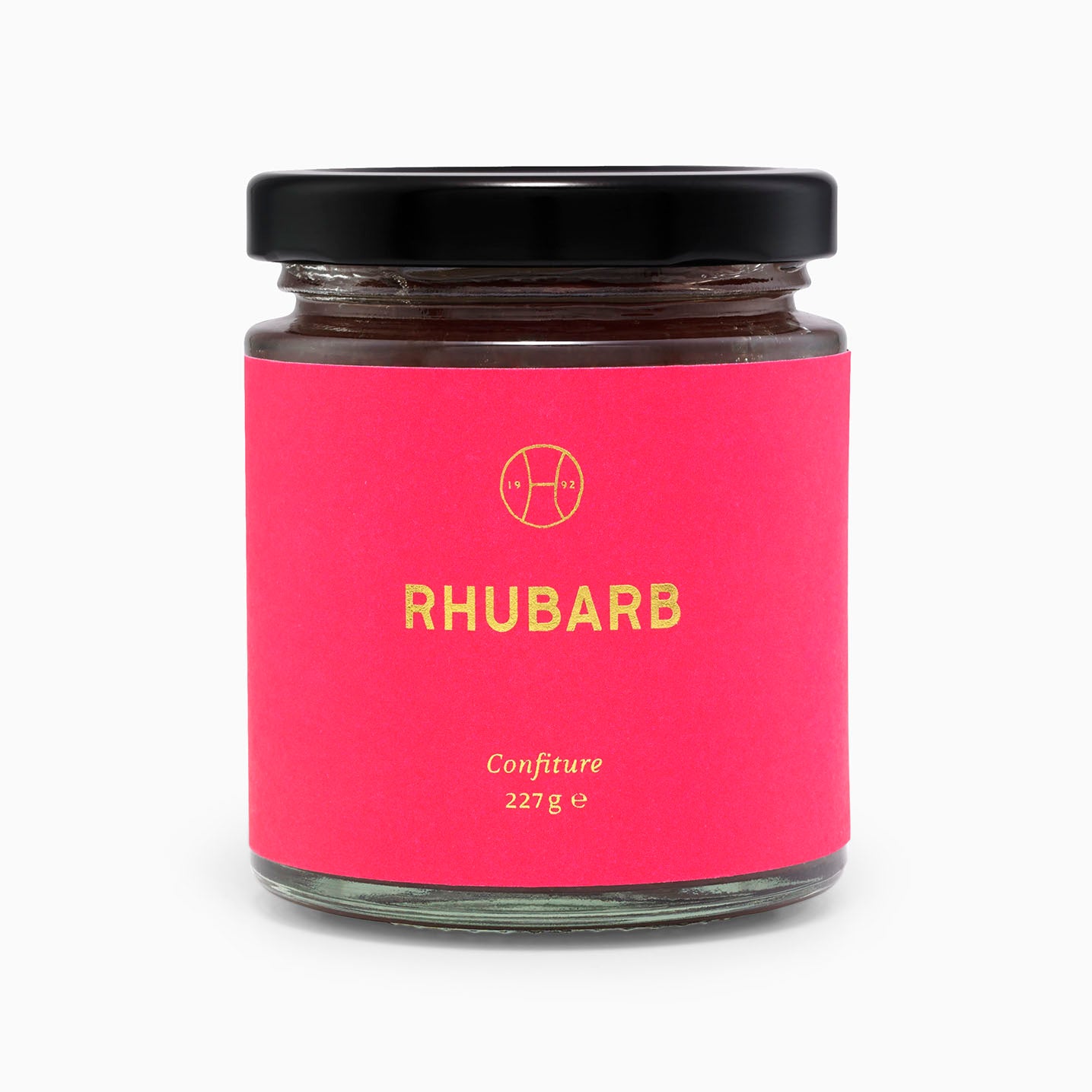 ​Rhubarb ​
Jam
---
Description

A perfumer's love of seasonal rhubarb jam; made using stems from the sixth generation of one grower in Wakefield, part of the famous Yorkshire Rhubarb Triangle. Outrageously pink and delicate during the forced winter season, or emerging with a sharper spring flavour from the outdoor variety. A touch of bergamot gives this jam its distinctive Perfumer H twist.

Enjoy its delicious vivid pink tang on toast, over hot porridge, swirled into natural yoghurt, or as a compote for puddings.

Produced by Rosebud Preserves renowned for working with the simplest of ingredients and intense natural flavours.
Ingredients

Fresh Yorkshire rhubarb 88%, unrefined cane sugar, bergamot oranges 1%, black peppercorns, coriander seed
How To Use

Enjoy it's delicious vivid pink tang on toast, over hot porridge, swirled into natural yoghurt, or as a compote for pudding
Information

Size

277g

Nutritional Information

Nutrition Declaration (Per 100g / 100ml) Energy (kJ) 819 Carbohydrate (g) 50g
Energy (kcal) 192 Sugars (g) 50g
Fat (g) 0.1g Protein (g) 1g
Saturated Fat (g) 0g Salt (g) 0.001g


Country of Origin

UK

Manufacturer

Rosebud Preserves, Healey, Masham, Ripon HG4 4LH

Expiration Date

18 Months

Storage Instructions

Store in a cool dry place. Once opened keep refrigerated and consume within 4 weeks

For more information contact@perfumerh.com
Delivery