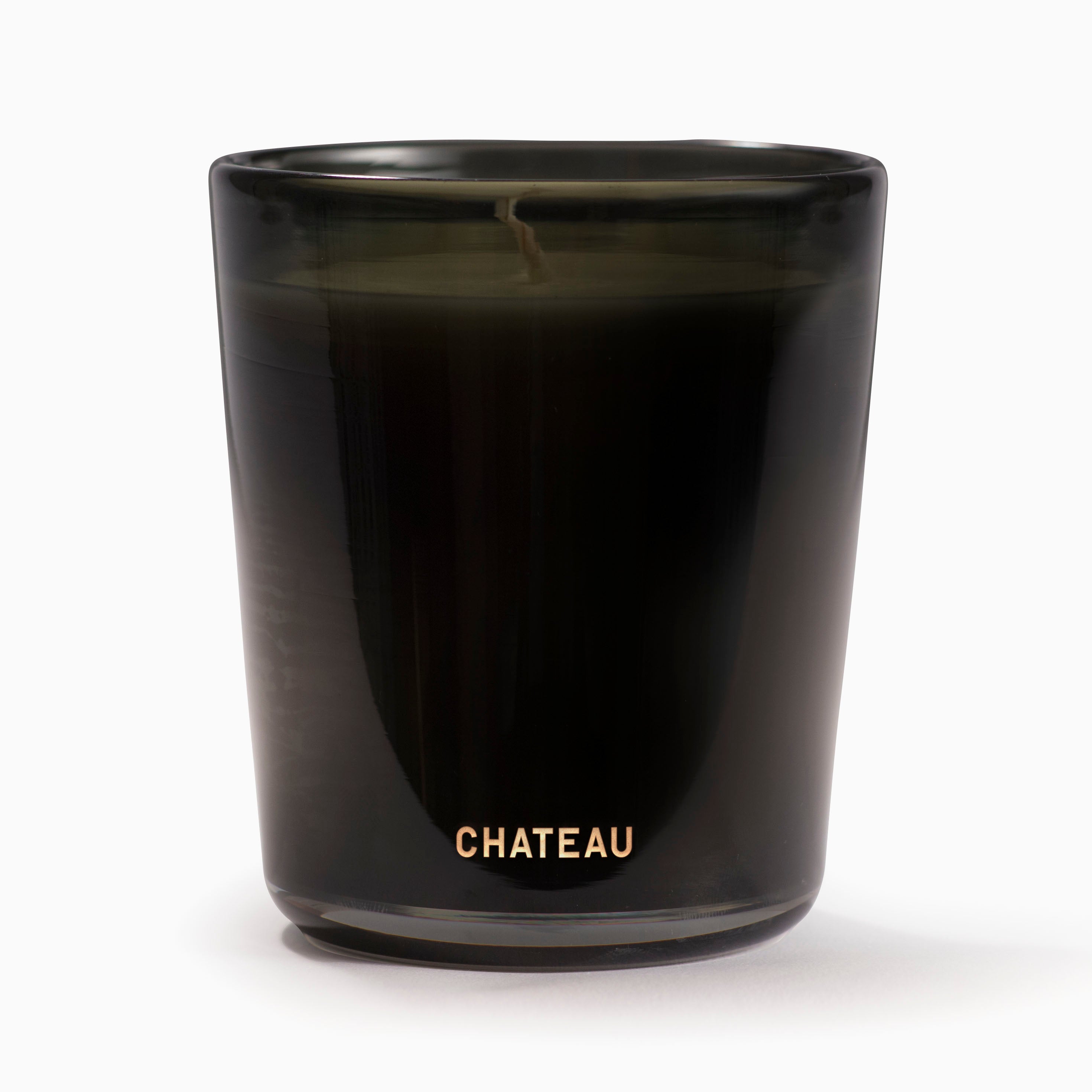 ​Chateau ​
Handblown Candle, 325g
---
---
Made to order and delivered in approx. 2 weeks. Your handblown candle can also be refilled using our handblown refill service.
Description

A few years ago Lyn embarked on a project that allowed her to dream: creating a fragrance for the Château Leboscq, a former wine estate near the Gironde estuary dating back to 1880.

The Château, set amidst the Bordelais grape vines, is surrounded by magnificent pines and oaks infusing the sea air. Lyn's creation focuses on the vitality of the grapes, the vine barks enveloping the architecture, and that unforgettable pine scented breeze.
Notes

Vine fruit, green leaf, pine needle, bois des landes and cedar wood
How To Use

For the best performance, burn the candle for 3 hours at a time. Keep the wick trimmed regularly to approx. 5mm.

Clean and remove the bulb after burning and recenter the wick. For the first burn, the candle must liquefy the entire circumference (if you don't, your candle will start tunnelling).

If the flame is too small, carefully pour out liquid wax. Candles must be placed on a receptacle or heat-resistant surface.

Do not burn the candle all the way down to the base; always leave 1cm of non-molten wax at the bottom.

Do not set in a draft.

Do not leave a burning candle unattended.
Information

Size

325g

Country of Origin

UK

Storage Instructions

Store your candle in a dry, temperate place, between 15 and 25°C. Be sure to make your first use within 2 months of receiving your candle.

A hand-poured, custom blend of wax, and wicks constructed with natural fibres
Delivery
Château Leboscq Handblown Candle